History of the Langbruckgut
How our organic farm in Eben im Pongau has developed

The first documented mention of the Langbruckgut has been in the year 1496 through Johannes Langprugker. The masonry of our farm is still existing from that time on.
After Johannes, Hanns, Matheus, Hanns, Martin and Hanns followed. All of them continued the surname Langprugker, whereas the spelling of the name changed from Langpruckher into Langprugger. In the course of the expulsion of the prostants, the last Hanns Langprugger emigrated to East Prussia in the year 1732.
Before Hanns Schnitzperger purchased the farm in 1735, nobody had lived in the Langprugg over more than 3 years. His son Joseph heritated the farm and after Joseph's death, his wife Maria Rettensteinerin and her second husband Simon Scharfetter took over the farm. Later Joseph and Maria's daughter Elisabeth Schnitzberger took over the estate, together with her husband Joseph Steffner. Their son Johann heritated the farm and shared it with his wife Elisabeth Digruber. Christian Steffner, their son married Katharina and the ownership rights were divided equally between them.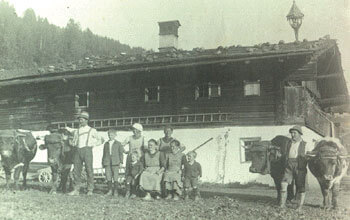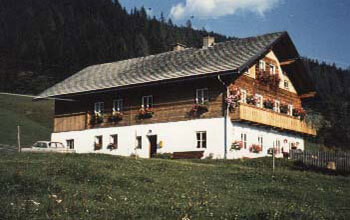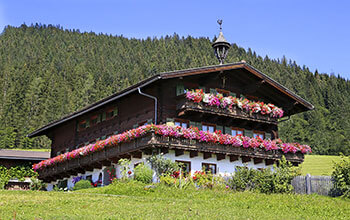 Due to the certificate of inheritance, Johann Steffner was determined to be the successor and heritated half of the property. Later, his wife Maria was registered to own the other half. Christian and Barbara Steffner heritated half of the Gut Langbruck each, including Unter- and Obergföll. In 1953, they renovated the ground floor and added upper floors. In 1956, the farm building was constructed and in 1973, as well as in the following years, the house was renovated. Until the year 2012, their daughter Theresia and her husband Johann Buchsteiner passionately run the farm.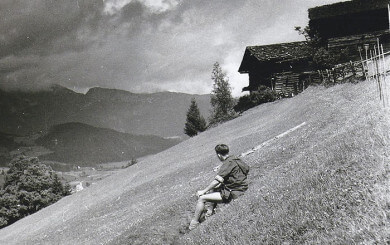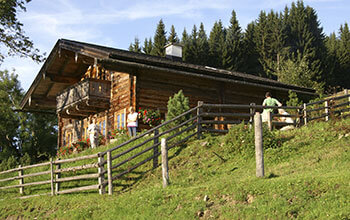 At this time, the Gföllalm was rebuilt. It is still a popular destination for families and guests.
Since 2012, the youngest son Hans-Peter and his wife Maria Buchsteiner have been leading the Langbruckgut. The youngest generation of the Buchsteiners is happily growing up at the farm and is looking forward to meeting new playfellows.